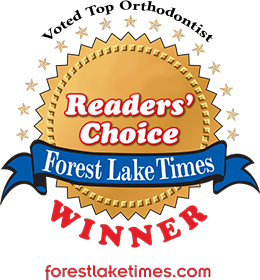 Welcome to iSmile Orthodontics
Excellent Orthodontic Care for All Ages!
At iSmile Orthodontics, we have combined innovation with years of experience to bring you the best in orthodontic treatment. Dr. Travis Wille has been serving the Forest Lake and North Branch areas for over 20 years, and offers state-of-the-art treatments at a state-of-the-art facility. You can be sure that your best interest is in mind when you take that first step to a beautiful smile.
Our office recognizes that one treatment method does not fit for everyone. iSmile Orthodontics will find treatment options that suit to your needs.
Our services include:
Free Initial Exam
Your initial visit is FREE! Find out what is possible for you or your loved ones without the worry of high-pressure sales tactics. We welcome exams with or without referral. Bring your questions!
We look forward to meeting you and helping you achieve the smile you've always wanted. Contact our Forest Lake or North Branch orthodontic offices to schedule your appointment today!